register here for The 74's daily newsletter. Donate here to support The 74's independent journalism.
Senator Ed Markey was being asked about the viability of new online privacy laws for children when he took a brief but awkward break.
The Massachusetts Democrat, who has long championed consumer privacy and has become a key opponent of tech companies like Meta for monetizing user data, joined a Zoom call on Tuesday night to rally support for two bills that , according to him, would protect children from manipulation by social media algorithms. . But it also brought bad news: The legislation was "stalled" in Washington despite bipartisan support.
Supporters this week are pushing for the bipartisan bills – the Kids' Online Safety Act and the Kids' Online Privacy Protection 2.0 Act – to cross the finish line. In a letter on Monday, 145 groups, including Fairplay and Common Sense Media, urged lawmakers to pass the legislation in the interest of protecting the mental health of young people, now seen as at an all-time low in this country.
But Markey seemed to be carving out a path that required a Herculean effort.
"Only the paranoid survive," Markey said, adding that the legislation would pass if his supporters – and young activists in particular – called on their lawmakers and demanded they "take this off the pile of problems" and put it first. . "We will try to cross the finish line, but we just need your energy level to increase more and more over the last two months and we will get there."
The legislative push comes a year after a Facebook whistleblower leaked research showing the social media app Instagram had a detrimental effect on the mental wellbeing of young people, especially teenage girls. Whistleblower Frances Haugen called on lawmakers to regulate social media companies – Meta owns Facebook and Instagram – which she accused of seeking "astronomical profits" while knowingly putting its users at risk. Leaked internal research found the company knew Instagram had worsened "body image issues for one in three teenage girls" who blamed the social media platform for "raising levels of anxiety and depression" and, for some, suicidal thoughts.
The Safe Kids' Online Act would make tech companies liable if they expose young people to content deemed harmful, including content that promotes self-harm, eating disorders and substance abuse. It would also require parental controls that could be used to block adult content and to investigate systems to verify the age of users "at the device or operating system level".
The Children's Online Privacy Act 2.0, which extends a law Markey championed in 1998 to cover older teens, would ban targeted ads to children and require companies to offer an "eraser button" that allows children and teens to delete their personal data.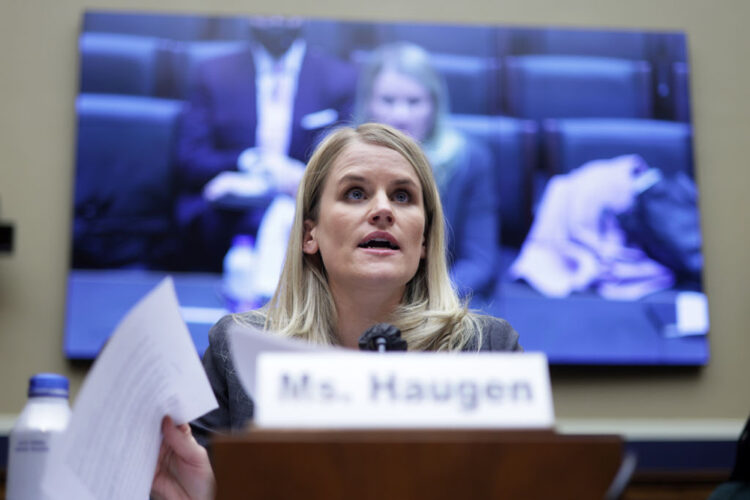 But tech companies with deep pockets, Sen. Richard Blumenthal said on Tuesday, are standing in the way.
"Our obstacles here are the big tech lobbyists," he said. "They have armies of lobbyists. They pay them, they pay them very well. They hire them to block this legislation.
Although the legislation is designed to protect children, some digital privacy experts say the rules could have significant unintended consequences – and could lead to an age verification system where all internet users are required to submit documents like a driver's license, requiring them to hand over personal information to tech companies.
During the Zoom call to build support for the bills, Vinaya Sivakumar, a high school student from Ohio, created her first social media profile at the age of 12. What started out as harmless, she said, quickly took a toll on her health. .
"It just snowballed into something that constantly perpetuated actions and thoughts like self-harm and eating disorders and it really never escaped my notice," Sivakumar said, referring to a stream. content that she found harmful powered by algorithms. "It almost encouraged me to make decisions that I didn't necessarily think were my own and my mental health was in the worst shape of my life."
Kristin Bride, a mother and digital safety advocate from Oregon, implored lawmakers to pass the legislation for children like her 16-year-old son Carson, who died by suicide in 2020 after being "violently bullied" by other kids on Snapchat who were using third-party apps to conceal their identities. Bride last year sued Snap, the company that owns social media app Snapchat, and accused it of lacking safeguards to protect children from bullying. In response, Snap suspended two of the apps, Yolo and LMK. But a new anonymous app, NGL, has since emerged.
"Until social media companies are held accountable for their harmful products, they will always put profit before people," Bride said, "and kids like Carson and so many others are just damage. collaterals."
Despite Washington's focus on digital rights and tech companies' use of user data for targeted advertising, broader digital privacy legislation has also struggled this year. The U.S. Data Privacy Act, which would create a national digital privacy standard and limit the personal data tech companies can collect about users, has faced hurdles, including House Speaker Nancy's denial. Pelosi.
Earlier this month, the Irish Data Protection Commission fined Meta $400 million for breaching European Union data privacy laws. The commission investigated the company for an Instagram setting that automatically sets teen profiles as public by default.
Meanwhile, Meta has started rolling out new privacy tools for kids on Instagram, including a feature that automatically directs new users under 16 to a version with limits on content deemed inappropriate.
The child safety legislation, which would strengthen rules that have not been updated in decades, has received support from a wide range of groups focused on the well-being of young people, including the American Psychological Association and the Jed Foundation. But it has also faced opposition from digital rights advocates, including the Electronic Frontier Foundation. In a recent report, the group says that while lawmakers are to be commended "for attempting to improve online data privacy for young people," the plan would end up "requiring surveillance and censorship" of children and adolescents "and would greatly endanger rights and safety". , young people online.
"Data harvesting is a blight on every internet user, regardless of age," the report notes, but legislation could ultimately force tech companies to track their users more. "Surveillance of young people is actually bad for them, even in the sanest household, and is not a solution to helping young people navigate the internet."
Disclosure: Campbell Brown oversees global media partnerships at Meta. Brown co-founded The 74 and sits on its board of directors.
Get stories like these delivered straight to your inbox. Subscribe to the 74 newsletter